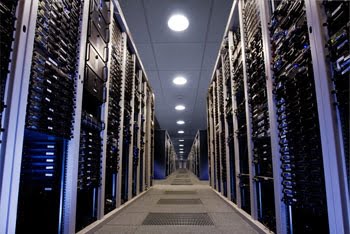 Website Hosting and setup
Setting up a website can be a lot of work.  You need to think about the design and write the content.  Once you've written it, you have to find somebody to do the website hosting and somebody to build it for you and that's when the hard work starts!  Now you need to set about keeping it fresh, maintaining its page rank in Google and generally doing everything you can to drive traffic to it.  That's quite enough, frankly, and you just don't want to be worrying about keeping it running mechanically.
That's where we come in.
 Choosing an ISP, what should I be thinking about?
You don't want to have to worry about the website being hacked or overloaded.  You don't want to have to worry about the physical security of the webserver(s), or what happens when there is a power cut.  Is the webserver going to be kept at the right temperature?  What happens if the air conditioning breaks down?  Is the webserver's link to the internet big enough or, if you're lucky enough to get loads of traffic, will it be a bottleneck?  Is the webserver big enough and is it fast enough?  Is my site going to be safe from cyber warfare?
All these questions are questions that you would really prefer not to have to worry about.  If you pick the wrong ISP for your website hosting, then they're questions that you will need to be worrying about!
Why Net2Air?
Choose Net2Air, and you can sleep easy.
Customisation
We look after your website and everything that goes with it from the ground up.  We'll customise the configuration of your server to suit your website, whether it is shared or a dedicated server with specific set ups.  We'll advise you on your site configuration and on getting the best performance out of it.  Where it's possible and desirable, we'll recommend advanced caching techniques such as varnish or memcached.
Monitoring
Once you have got the website set up and the website hosting decided on, you need to know that everything is running as smoothly as it possibly can.  There's only one way to be sure of that, and that is to monitor what's going on.  We measure many variables to try and help.  Here's just a few:
Processor load
Network utilisation
Free memory
Your homepage
By keeping an eye on these, and other metrics, our technicians get an insight into the way your site is behaving and performing and alerts them quickly to any problem that might come up.  And if you want to be told about problems, we can arrange that for you too.
24×7 support
Our engineers are on-call 24×7.  Note that we say engineers here.  You are a phone call away from a real hands on technical member of staff able to understand and help with your problem, not a call centre or receptionist.  Where website hosting is concerned, you need to know you can have a meaningful conversation with someone who understands the problem when it arises, not two steps down the line!
Disaster recovery & business continuity
We have an Enterprise grade application for system & data backups.  It gives us powerful control and fine granularity. As a matter of course, we back up all your data, including databases, every night.  The data is encrypted before being stored and it is stored off-site.  We keep multiple copies as well, up to 6 months old.  We can use the same system to back up your office server if it helps, and we have a disaster recovery plan in case disaster strikes our disaster recovery system as well.  Website hosting is meaningless if there's downtime!
Rapid deployment and commissioning
When you place an order with us we aim to have your website hosting platform up and running within 2 – 3 hours unless you need something particularly fancy when it might take a little longer.  Having made the decision to go with us, we don't want you to regret it straight away because we are too slow to respond!
Service Level Agreement – SLA
When you sign up for our hosting, we'll provide you with an SLA showing clearly what service you're paying for and also that there are no hidden costs. It also sets out the penalties we accept and the level of compensation that you get in the case of any service outage.
Some service providers "guarantee 100% uptime!" for their website hosting.  We don't, not because we don't want to but just because we think it is tempting fate!  If the big boys like Google, Microsoft , Amazon and Facebook can't guarantee 100%, why should we think that we can?  That doesn't mean that we are in any way complacent – we aim for 100% every second of every hour of every day, and we do our utmost to keep it that way.
"Couldn't ask for a more helpful provider, updates in hours, not days.."
Net2Air's website hosting works for us.  No nonsense, good support, helpful stats, simple billing and generally all round good value!