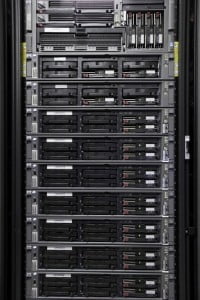 We provide flexible options for online businesses of all sizes.  From economical Shared Hosting packages to enterprise-level Managed Site hosting on your own dedicated server. All of our servers are in major, secure, hosting centres in the London area.  All of our hosting customers benefit from our extensive support services. Managed Site contracts include 24/7/365 on-call support.
"CDS-Imps have been hosting the Symbian Developer Network for over 18 months, during which time, they have continually impressed us with their calm professional approach and exceptional standards of service.
They have repeatedly shown themselves willing to go the extra mile to genuinely provide 24x7x365 support, notably keeping our site running over the Christmas/New Year period following on from rapid growth and development that caused some transient instability.
They have never failed to deliver on time and on budget, and we continue to count on them as valued and reliable partners."
Bruce Carney – Director of Developer Programs & Services, Symbian Software Ltd, Jan 2008
Shared Hosting
Shared Hosting gives your website(s) with space on a shared enterprise server. We offer a wide range of Shared Hosting options to suit your traffic, support and budget requirements. Shared Hosting is good for startup businesses and small businesses.  If your traffic is small, then Shared Hosting is for you.  Packages are entirely tailored to your needs.  Your site is installed on a server that can be shared with other customers (hence the name).  That sounds scary, but they don't have access to your data, nor you to theirs.  This is standard practice for entry level installations.  It works well.  We keep your costs down by sharing the hardware between different customers.  No customer is aware of any of the others.
If you have lots of traffic, then you'll probably need to upgrade to Managed Site Hosting.  Managed Sites are for significant e-commerce, or sites delivering audio, video or graphics in quantity. You should be considering Managed Site Hosting if you are approaching 20GB traffic per month.
Managed Hosting
Managed Site Hosting provides you with a dedicated enterprise level server, no traffic limit and 24-hour support. If you are planning to host a heavyweight commercial site with more than 20GB a month, or you need the maximum possible level of stability, you'll need a hosting solution of this type.
Co-Location Hosting
Co-Location Hosting is when you hire space for your hardware to be installed in our data centre.  If you'd prefer to provide your own server, we will be happy to install it in our hosting centre.  We then provide support and bandwidth as per our Managed Site Hosting package.  The price to you is reduced to reflect the hardware cost saving to us.