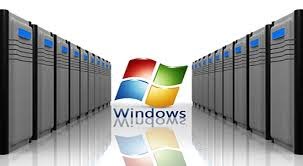 There are effectively only two platforms for web hosting: Linux and Windows®.  Net2Air support both and are happy to provide both.
As you will see from elsewhere, we offer a wide variety of levels of hosting, but across all those levels, we offer the full range of Microsoft products including:
Windows
IIS
SQL Server
Dynamics CRM, and
Office 365
We offer monthly licensing too, which, given the huge outlay required for SQL Server in particular, seriously helps the cashflow!
You may or may not be aware that there are several versions of each of these products, some of which carry a hefty price tag.  Not all ISP hosting providers do actually offer all of the versions available, and that restricts your choices.  By choosing the version you run very carefully, you can make significant cost savings on your monthly Microsoft bill.  We'd be happy to help you decide if you like.  Windows hosting servers used to be considered unreliable compared to Linux hosting servers.  While that might have been the case when Windows was first used for web servers, it isn't really true any longer.  The software has been developed and has evolved into a pretty solid platform these days.  We think that you should not be influenced by reliability as a consideration any more (even if there might have been justification in the past).
If you need a Linux server, then please look at our Linux hosting page.
There are many factors to consider when you are choosing a hosting provider, of course.  The operating system is just one of them (although most providers offer most OS options these days).  We really don't mind which operating system you opt for in the end.  But whichever it does turn out to be, please rest assured that we manage our data centres 24 x 7 x 365, so you can count on us to provide great service.