Natural Language Help Systems
Our in-house expert has nineteen years' experience developing and deploying corporate-level natural language help systems.  What's a 'Natural Language Help System'?  It's a program (usually in a website) which responds to input in 'natural' languages (e.g. English) instead of programming languages (e.g. C++).  Most commercial applications for this commercially, are in Customer Service.  Automated systems reduce overheads and improve service. How?  By answering common enquiries early.  That way they don't reach the call centre.  Call centre volumes shrink.  Money is saved!
In the early days, the process was limited to test input, but was really successful.  Big improvements in technology have moved rapidly.  Speech recognition is now mainstream and part of many telephone help systems.  Recently the technology has started to be used in interactive entertainment as well.  We're only at the beginning!
Natural Language in Smartphone and Voice Recognition
Customers are now putting the technology into website search systems to give a more positive experience than a simple mechanical search. Since the arrival of the smartphone, there's huge demand for Natural Language applications in the mobile world .  Social Networking would also like to get in on the act.  Virtual Assistants can now personalise information really easily.  As a result, they're being used more and more to reduce call centre volumes, and costs.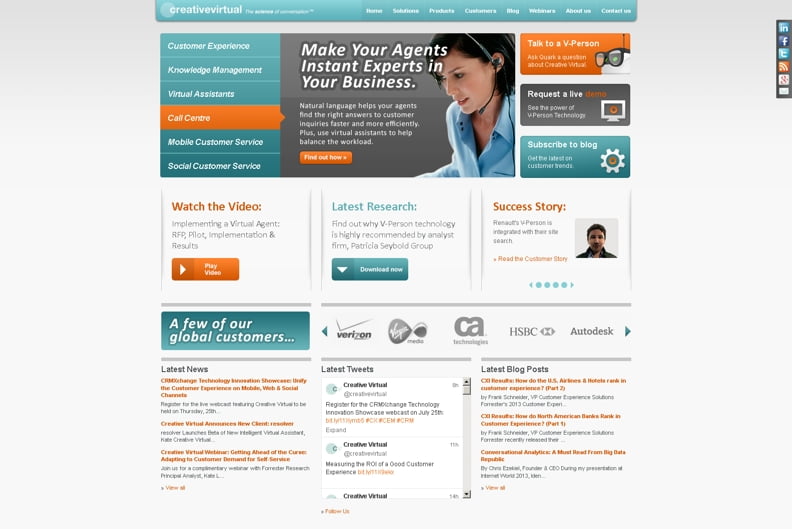 Since 2005, CDS-Imps have consulted on a number of major natural language projects with Creative Virtual.  Creative Virtual are the UK, Irish and US distributors of the market-leading Lingubot Creator platform.  You'll have experienced one of their systems if you've rung your utility supplier.  They're getting better and faster all the time.  Gone are the days of computer generated voices.  Now you hear friendly, approachable humans!
If you'd like to find out more, please do get in touch.  Of course, we aren't suppliers of any Natural Language systems, so please don't make sales enquiries – pure consultancy only please!  If it's sales you need though, we'll happily point you in the right direction.